Empowering Government Authorities with the Solutions to Protect Agricultural Land for a Healthy Agricultural Future
Preserving Our Land. Enforcing Good Practices
Better Insights into
Agricultural Issues
A powerful visualization tool to address issues and potential challenges related to flooding management, groundwater tracking, building stability, and seismic fluctuations while providing government solutions. Municipalities and agricultural stakeholders will have an enhanced agricultural understanding and insights so they can offer continuing education on rural issues.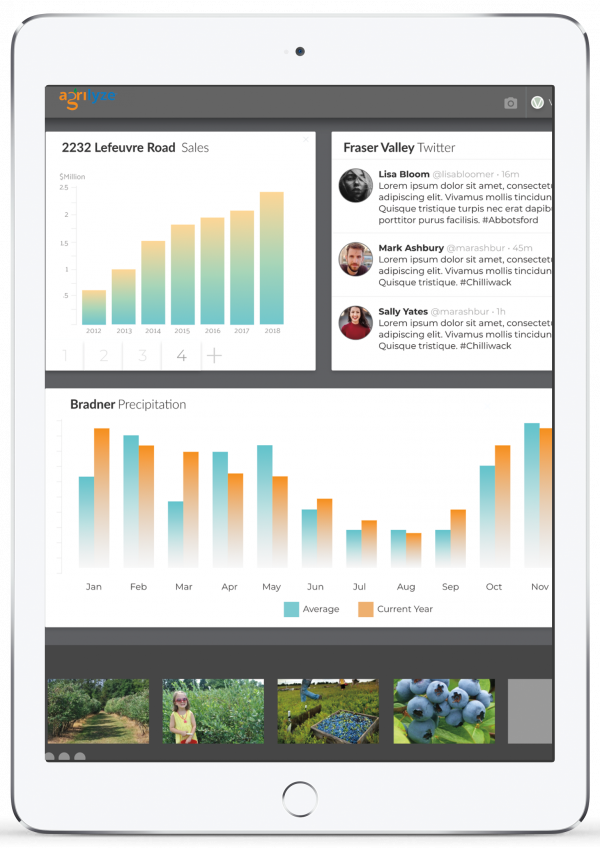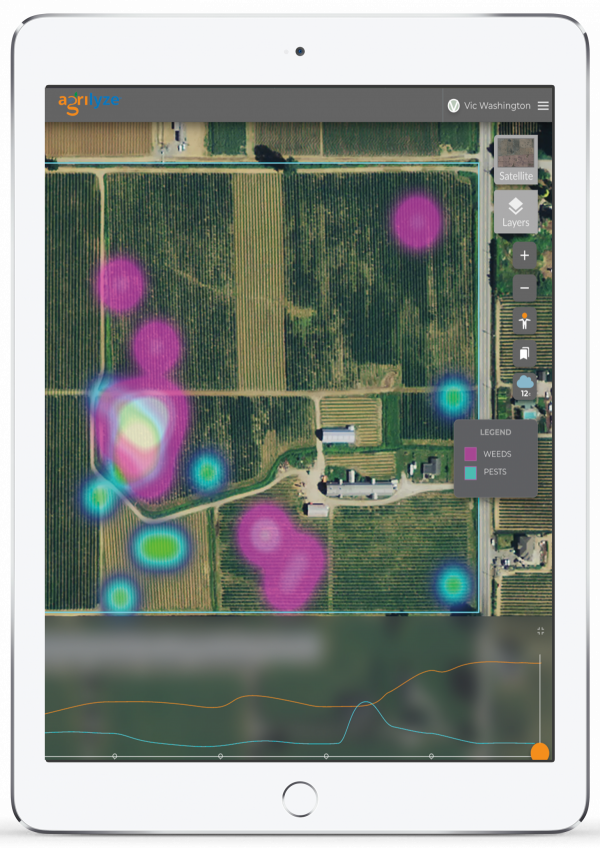 Agricultural Impact Assessments
Easily see major planning strategies affecting agricultural areas and improve efficiencies around planning decisions.
Eliminate siloed data by re-envisioning the way your municipality shares data. Make accountability easy by sharing data with different departments, all in real-time, automatically. Government solutions made easy.
The best governments manage their location data and deliver it in an actionable format to their citizens, developers, and employees, which, conveniently, is delivered in your integrated Agrilyze dashboard.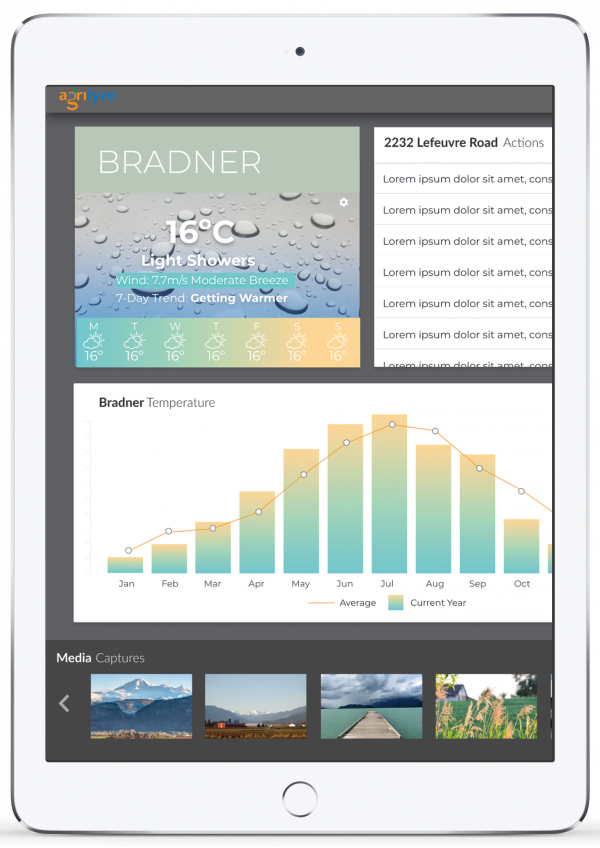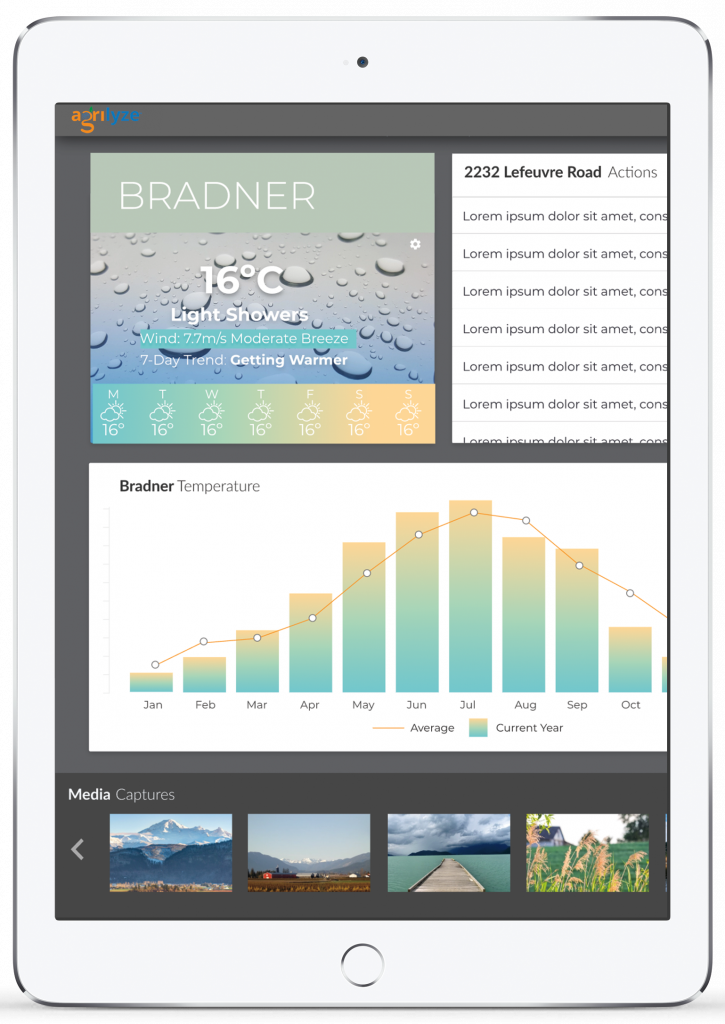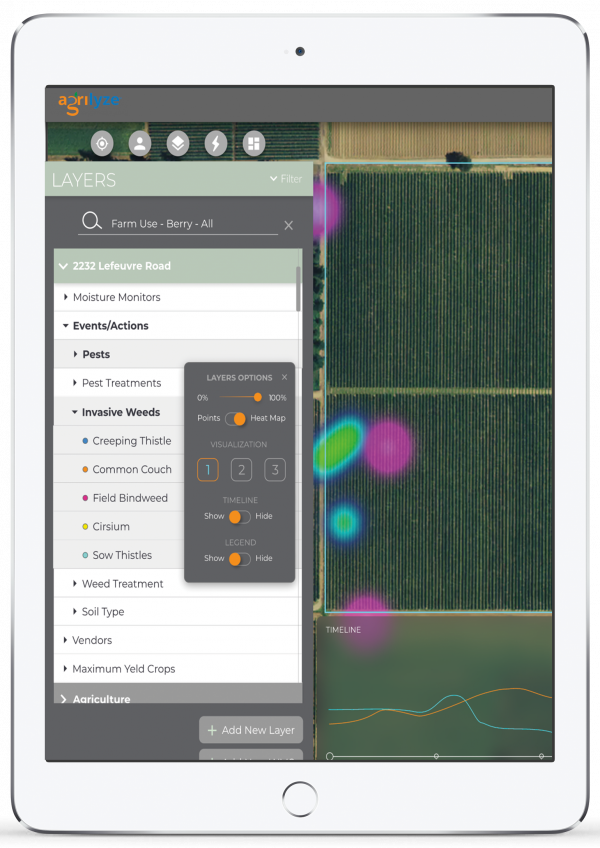 View Customizable Metrics
Control what business intelligence is delivered to your dashboard. Enable your team's insights by customizing the KPIs and analytics relevant to specific teams.