The Code of Practice for Agricultural Environmental Management (AEM Code) E-Book
Learn How the AEM Code & Agrilyze Can Help You Farm Smarter
Overview
Together, We Can Better
Protect the Environment

The Code of Practice for Agricultural Environmental Management (AEM Code) is a set of guidelines to clarify how the agriculture industry in BC can better protect the environment, specifically our air and water.

 

The AEM Code helps to identify problem areas and manage environmental challenges. Consultants and farmers can adapt and build new skills, knowledge and technical competence to make better decisions that will help them manage their operations more effectively.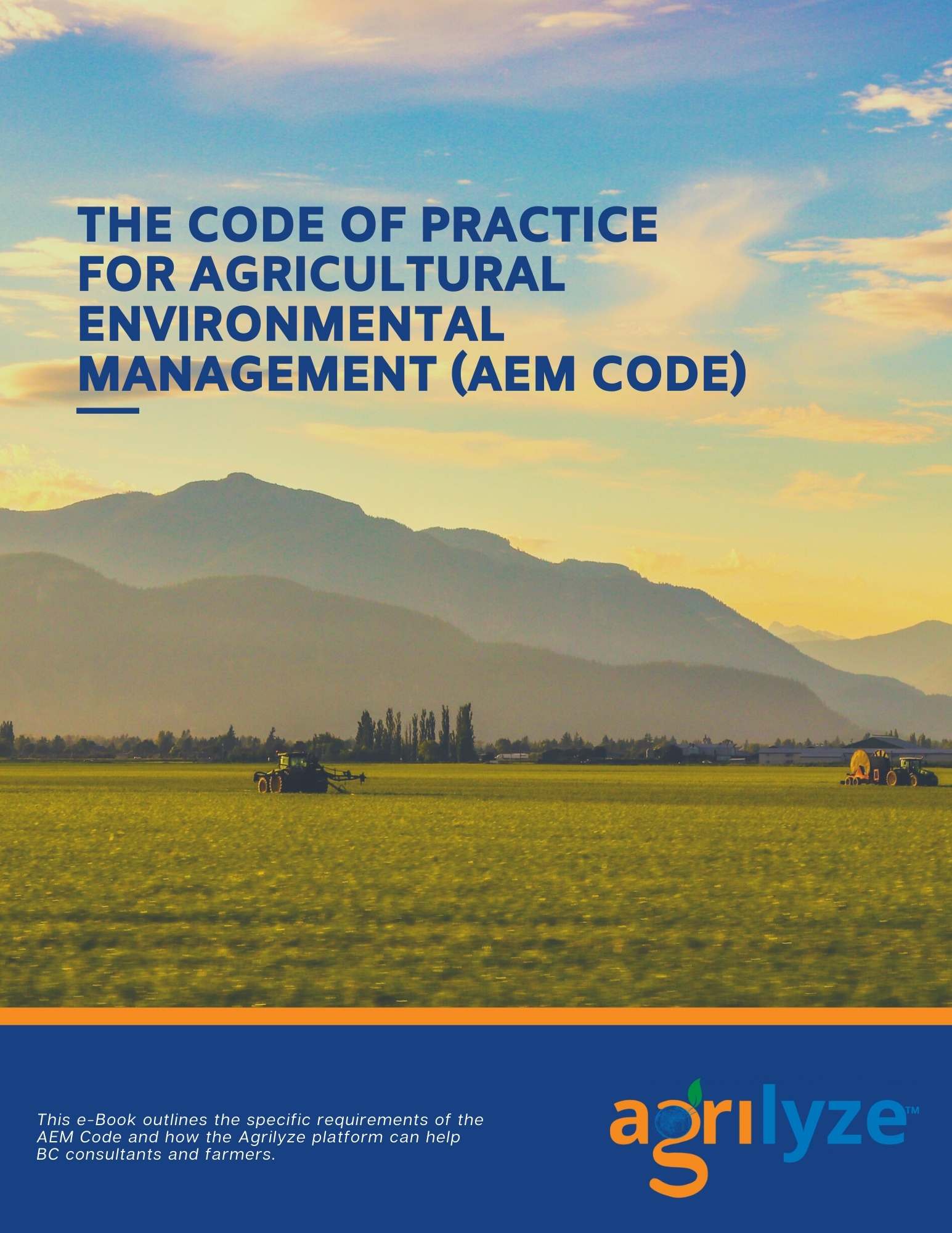 Get Your FREE E-Book!
Fill out the form below to download your copy today.
Top 5 Ways Our E-Book Will Help You
Increase knowledge around farming operations
Improve the health of animals and crops
Evaluate your farm and adopt new techniques
Boost productivity, efficiency and profitability
Identify problems areas to prevent future issues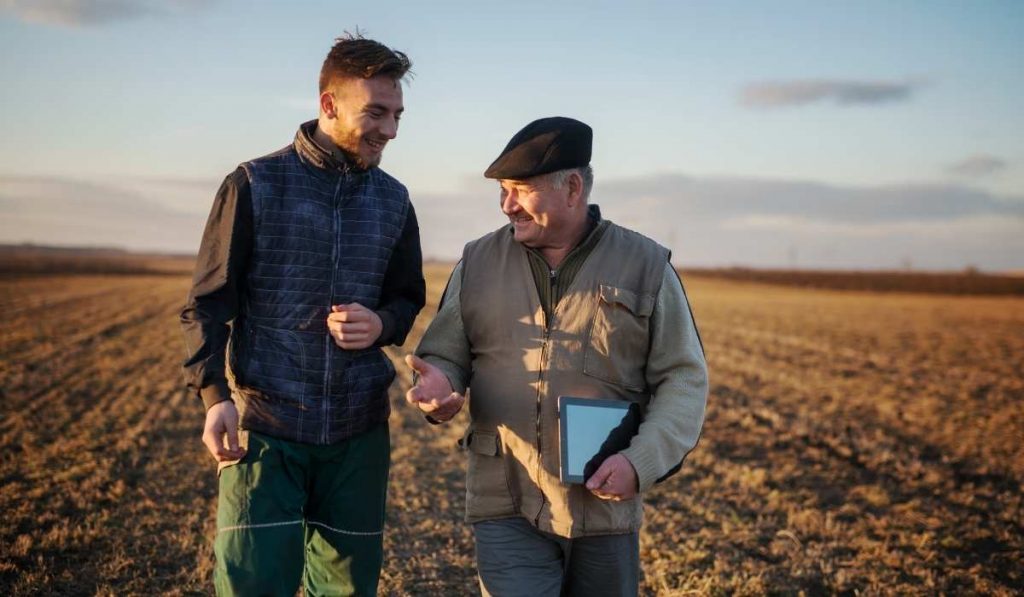 Every Effort Matters
We are all different, but as farmers, much the same. Amid a challenging landscape, we must repeatedly remind ourselves of this commonality – we love and dedicate our work to better understand the industry, support our communities, and provide good, clean and healthy food to all. By taking a holistic approach, we can begin to understand the Code of Practice for Agricultural Environmental Management.

Agrilyze supports the AEM Code and the use of technology in our field because together, these applications inspire farmers to broaden their capacity, and protect the only environment we have. Agrilyze is for this change, to help farmers, who work so hard at their job to make the world a better place.
Smart Apps for Precision Agriculture
Check Out Our Suite of Applications